Online gambling law Hungary
As with the rest of the gambling industry as a whole, online gambling is undergoing a shake-up in Hungary. After years of monopolistic control, the Hungarian gambling market is now being opened up to foreign operators.
| | |
| --- | --- |
| Hungary | |
| Population | 10,008,703 |
| Language | Hungarian |
| Online gambling regulation | Ministry of Finance, State Gambling Supervision department |
| Currency | Forint |
| Legislative authority | Országgyűlés (Parliament) |
| Percentage of population online | 65.27% |
Latest articles:
A Change for the better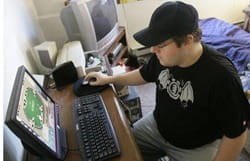 Times are changing for online gambling in Hungary. After years of protectionism, Hungary has now opened its market up to online operators from across the European Union.
Amendments made to the Gambling Act in 2011 mean that online operators can now legally operate in Hungary effective January 1, 2012. Licenses are awarded on a five-yearly basis. Licensed operators are taxed 20% on their net revenue. The services these operators offer have to be based either in Hungary, or the European Economic Area (EEA).
Under the new laws, unlicensed operators may be the subject of punitive measures. These include heavy fines, and having their sites blocked by Hungarian ISPs.
A Troubled Past
Prior to these reforms, Hungary had been considerably less hospitable towards foreign operators. The origins of this go as far back as 1991, when the Gambling Act was first past. Under the law, any operator wishing to set up in Hungary would have to be majority-owned by the State – effectively giving the State monopolistic control over the market.
This was backed up by legislation designed to frustrate any operator wishing to try and break into the Hungarian market illegally. Blanket bans on advertising, laws prohibiting banks from processing payments to and from foreign operators, and clampdowns on Hungarian versions of foreign gambling websites were among some of the legal barriers erected.
Europe to the rescue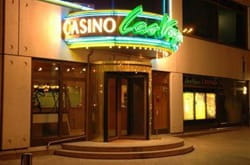 Inevitably, this resulted in legal disputes between operators and the Hungarian state. In some cases, such as Hungary's attempt to clamp down on Sportingbet's operations in Hungary in 2004, these were referred to the European Commission.
In March 2007, the European Commission requested Hungary open up its gambling market. Failure to comply would have resulted in the matter being passed to the European Court of Justice.
A better future
The opening up of the Hungarian online gambling market to greater competition should be good news for Hungarian gamblers. Following tax increases for land-based gambling in 2010, more and more players have been gambling online.
And with greater competition, these players will now be able to benefit from better deals and a wider selection of games.
Timeline
2012: Licensed foreign operators able to operate in Hungary
2011: Gambling Act amended, opens up market to foreign online operators
2010: 30% winnings tax introduced for land-based poker, forcing many players online
2007: European Commission warns Hungary to open up its gambling market
2006: Sportingbet.com appeals to European Commission for help
2005: Ban on the advertising of gambling products
2004: Hungary takes legal action against Sportingbet.com
1998: Szerencsejáték Rt starts offering some of its products online
1991: State-owned national lottery (Szerencsejáték Rt) founded
1991: Gambling Act passed, dictates that all operators must be majority state-owned