William Hill Casino Interview with Yoni Sidi
William Hill Casino Interview with Yoni Sidi on Wednesday 2nd February 2011 via conference call.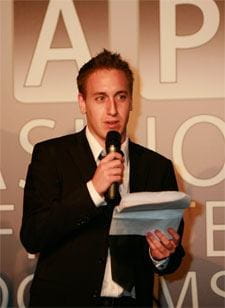 First of all I would like to thank Yoni Sidi, Head of Marketing for William Hill Casino for inviting Online Gambling Pal to interview him today for onlinegamblingpal.com. So without further ado, I'll get right to the questions...
How long has William Hill Casino been in operation?
Hi there. William Hill Casino has actually been in operation as a bricks and mortar business since 1934. In terms of the
online casino
we were probably one of the first to market in 1999-2000. Now looking back it seems like an eternity ago.
What advantages does William Hill Casino offer compared to the competition?
I think a lot can be made just from the brand name and the fact that we have been around since 1934. It makes us a very trustable and reputable brand, especially in the UK. You know a lot of people that may be sitting on the fence and don't know whether to trust. There are a lot of brands out there and some people aren't sure whether to put their money in or out. The fact that William Hill can be looked at as a trusted place to have a flutter is very reassuring. I think it is very reassuring that people see you on the high street – we have 2300 retail shops. People know that we are not going anywhere. We're licensed and regulated in Gibraltar, which is one of the most respected jurisdictions out there in terms of the online gaming world. Also the software that we use is also the best bit, the Playtech gaming software or the Open Bet or Virtual Fusion 4 for Bingo. So I think the software is always second to none and we always aim to provide the best gaming experience possible for the end user.
What is the largest prize money ever won by a player on William Hill Casino and which game was it?
That's a very good question. Obviously over the years, we have had many a winner. The largest jackpot that I have seen taken away was $4 million. That was on a progressive jackpot. The jackpot had been ready to blow for at least two weeks. When it did, it made a huge amount of noise. I actually went and met the winner and have been in contact with her ever since. The $4 million changed her life, she ended up buying a house and even starting up her own business as well.
Well that leads into our next question. Can you tell us a story or anecdote about one of your big prize winners?
Well winning millions is always nice. I think the one story that I have, probably because it's recent and therefore quite fresh in my mind. We'd launched a special Christmas game that was also a slot. Literally this game must have been online for a matter of hours, and a player came and won £400,000, on the day we launched the game. I can't think of a nicer way to spend Christmas than with a nice £400,000 winning.
What are the advantages for players of you being a registered operator in Gibraltar and why did you choose to locate your operation there?
Being a strongly UK facing company and advertising in the UK you need to be what is known as "white listed". There are only certain jurisdictions or countries that the UK allow or recognize as "white listed", Gibraltar being one of them. We had to choose quite carefully and strategically where we were going to go. Obviously tax comes into it. The security and how well it is regulated meant that it was really a no-brainer for us to go there. Many of our competitors are there as well. I think the sense of security ties in quite well with our brand name.
Can you tell us a bit more about how the synergy between having an offline and an online brand at the same time with William Hill?
It's a huge operation. I think one of the biggest challenges is to ensure that you have consistency through the brand. By that I mean, making sure what you display in your retail shops is consistent with your online offering and via tele-betting and via your mobile. Once you get that right, and this is what we have been trying to do over the past few years, a strong growth is visible in the UK in terms of online. I just think it adds that little bit extra to the user. Again I use the words security and trustability that are so crucial in our business. It definitely gives us an extra something, the fact that everyone knows who we are. The fact that we are always trying to run our campaigns similar to retail and that we are always talking to each other, just means that the end user has an easy and subtle flow from one product to the other. I don't think you can really put a price on what that gives to the user.
Our readers would be interested to know which the most popular games you offer are.
Our most popular games still are I think our classic table games –
blackjack
and
roulette
. We have now improved technology for Live Blackjack and Live Roulette. They seem to be going down very well. We also have branded slot machine games that are extremely realistic and very fun to play. Games such as adaptations from the Marvel Comics, so "The Incredible Hulk" and all the other super heroes that go along. We also have some good film slot machines like Gladiator. In terms of the end users it's proved very successful and a lot of users come back and are happy to play on them. But I still think that the classic blackjack and roulette are the end users favourites.
Do you have any plans in the pipeline to offer new casino games? If so which games and what prizes can be won?
That's a very good question you ask. I obviously can't go into too much detail. We are constantly looking to, through our software providers; update the games that we have. We are always looking to make sure that we are ahead of the market. There is also a lot to look forward to in 2011 with a lot more themed games coming up.
What tips can you offer a player when gambling online?
Most importantly don't get carried away. It is very important to play within your boundaries. It is meant to be fun and we don't want anyone doing anything that they shouldn't. I think it is important that people set themselves certain guidelines, what they are happy to win or to lose, but you know let's not get carried away. It's meant to be fun that is the bottom line. I also try and encourage people to use all the games that we have. We literally have hundreds of games that can be fun for everyone, whether it is skill games, table games or card games. I don't think it is right to think of William Hill as a
sportsbook
or a casino, it can be a one-stop shop entertainment hub. You never know where you might get lucky, that's the important thing. Another important thing for the users is that when you are playing, try and make the basic checks to make sure that where you are playing is a trusted and reputable online establishment – make sure they have the right credentials. Make sure they know where their money is going. If there is a win that there is no trouble paying out – read the terms and conditions.
Some good advice there. How can you reassure and what would you recommend to players regarding data security and fair gaming?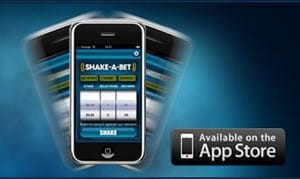 I've heard lots of stories and been to many conventions. Again I come back to my last point, it is important that you know where you are playing and that you trust where you are putting your money. So that is why it is always important to read (the terms and conditions). I speak on behalf of William Hill. We know that we are regulated by the correct jurisdictions and authorities. Our data is safe and secure. Everything we do is checked and double checked. In terms of William Hill, we are as safe as a bank. Maybe mentioning a bank isn't the best at the moment, but with us your money and your data is safe. I recommend to players and users not to always use the same username and password. Try and match it up a bit. But most importantly, it's down to the user at the end of the day. Not everyone is as honest and as reputable as we are. Just make sure you are fully aware of where you are putting your money.
What does William Hill Casino do to ensure Responsible Gaming and gambling within players' means?
In terms of our operation, it's a very large operation behind the scenes that a lot of people aren't even aware of. A lot of it is analysing data. Being William Hill, we are whiter than white and for us the brand name is everything. We would do nothing to jeopardize the brand name. We want to make sure that it everyone feels safe within "our four walls". We analyse the data we have, we monitor player's activity extremely carefully and we are always looking for irregularities. The second we do find something we do not hesitate to freeze an account and speak to the player to make sure he is aware what he is doing and where his limitations should be. We always make sure that players have full access to their wallet so that they can see their deposits. We offer them the possibility to choose their deposit limits when they register. We are very much a customer facing business. For us customer relationship is the most important thing. We want people to come to William Hill, feel safe, secure and have fun.
What is the biggest current jackpot you offer players?
We have a wide variety of different games. The ones that offer the largest jackpots are probably some of the progressive slots. We have some
slot machines
offering up to £2 million. I'd say £2 million is probably the biggest.
Very good. Could you tell us what is the pay-out percentage of your casino?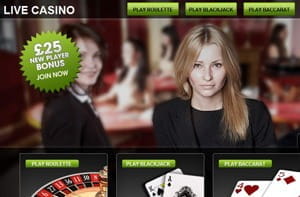 We get audited on a monthly basis. So when we talk about our pay out, it has been measured and then advertised. It is constantly located on our website for users to see and it is guaranteed which is something that is reassuring. It is also 100% the best pay out in the industry. That is also a fact. It stands at between 97-98%.
Which current promotions are you running?
We have a variety of other online casinos apart from William Hill. We are running a free spins promotion on Prestige Casino and we also have high first deposit bonuses of up to 320% on 21 Nova. For William Hill users we are doing a special high-roller bonus of up to £1000. So if anyone fancies themselves as a bit of a big shot. Also we have a range of loyalty programs that we offer to our players on a daily and weekly basis.

Can you tell us about your future plans for William Hill Casino?
For us 2011 and is a very big year. It's becoming quite a saturated market and the users have a lot of choices to make. So rather than just rely on our brand name, we try and make sure the user experience is as good as possible so that we retain our users as best as possible. We are looking at getting a lot more branded slots to come in because of the success of the ones we have. As well as improving our live dealers casino facilities, so making more games and tables available to the user.
Are there any further things we have not covered that you would like our readers to know?
For me and for William Hill as a whole, 2011 is going to be the year of the mobile. I think our mobile product is second to none. I see more people these days commuting on the trains, playing with their smartphones whether it be their blackberries their iPhones or their Google phone. I definitely think that mobile is king. Anyone who hasn't downloaded our fun games and tried to play for fun or for real on their mobile, I would recommend they do it because the software is good, the bonuses are good. It's guaranteed to pass the time on those train journeys in and away from work.
Ok well that is great. On behalf of the whole team at Onlinegamblingpal.com, I would like to thank you again Yoni for taking the time to answer our questions and for the unique insight you have given us into William Hill Casino. Good luck for the future!
My pleasure, I am a big fan of the site so keep up the good work.
Thanks very much Yoni.
Thank you.