MoneyGaming Interview with Shenaly Amin
We'd first of all like to thank Shenaly Amin, affiliate manager at MoneyGaming.com, for agreeing to talk to BestOnlineCasino.com today. With over 300 games, MoneyGaming.com is fast developing a solid reputation among online gamblers.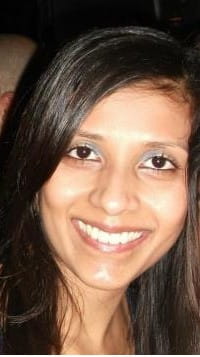 Shenaly, MoneyGaming.com is a casino some of our readers may be unfamiliar with. What can you tell us about the casino and its history?
MoneyGaming.com is part of the GameAccount network of companies, which is a leading platform and software games developer. Originally we were focused on skill games, but to develop our presence we developed MoneyGaming.
MoneyGaming offers a full range of games including slots, table games, fixed odds, as well as our own range of skill games.
What do you feel are the most important things an online casino needs to offer to its customers to be successful?
There are many factors that come into play. The casino needs to offer a trustworthy and reliable service, specifically with regards to data protection, consumer transactions and guaranteed on-time payments. A dedicated customer support team is also required, to give players the experience they're looking for.
And players obviously look for a good range of games to choose from, and new promotions to keep them going.
On the topic of games, you use games from a number of different software companies. What advantages does this offer players?
Games selection is hugely important, as it draws players to the casino, so we're quite lucky to be able to offer some of the best games around. These include the ever-popular IGT slots, which include freeplay versions so players can try them out before depositing.
The relationship between Aristocrat and GameAccount allows MoneyGaming to have exclusive access to their slots for a period of time, so no other online casino will have these games for a while. So any player who comes to MoneyGaming won't find our new games anywhere else. Which is a big advantage for us.
We currently have quite a big suite of games, and we're always looking to increase our portfolio. Incredible Technologies and Barcrest are two of the software brands we've recently brought on-board, and we're not stopping there.
Looking at mobile gaming, MoneyGaming.com has a roulette app that players can download on their smartphones. What advantages does having an app offer over, say, browser-based mobile casino games, and will you be introducing more apps of this kind?
Our MoneyGaming Roulette app is one-of-a-kind. There are many other apps out there, but none of these offer the same experience we do. Our app is pretty playable and user-friendly on all smartphones. So it can be played on the go whether you have an iPhone or an Android device. It's quite quick and it's simple to use, and you can play it wherever you are.
We are in the process of putting together a more comprehensive mobile offering. Any casino that has a mobile casino app is going to have an advantage over one that doesn't, because people are looking for convenience.
What is the largest prize ever won on MoneyGaming.com, and which game was it for?
A player won just over £58,000 on our Pixies of the Forest game, and that was in a single session. So that was pretty impressive.
What safeguards does MoneyGaming.com have in place to help vulnerable players gamble responsibly?
At MoneyGaming, we like to give our players the best, but also the most responsible, experience. If we feel a player has a gambling issue, there are a number of steps we go through to make sure these issues are taken on board.
If they request it, we can also limit the player's deposit amounts, and close their account if that's something they've asked for. The player has the option to self-exclude at any time, if he or she feels they should no longer be able to play. They can also talk to our customer service team, who can talk them through any of the issue that they raise. And if they need further advice, we then direct them to GamCare.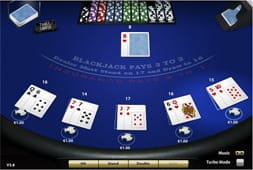 What does MoneyGaming.com do to ensure customer data is secure?
All player information, including personal details and payment information, is encrypted and secure. Obviously, regular checks are carried out to make sure the player is safe from any fraud occurring. This is one of the big aspects that we do take into consideration.
Do you have any interesting new games in the pipeline?
We have new game releases every month, as we strive to improve the player experience all the time. We recently launched the popular Ghostbusters slot which is drawing in the crowds, and this month we'll be launching Win-Win Blackjack, four new versions of video poker, and the Crazy Money slot, which will be our first slot from Incredible Technologies.
Do you have any exciting promotions or forthcoming events you'd like to tell our readers about?
We offer a £300 welcome bonus, which can be retrieved in three simple steps, and it's achievable within a week. Some people don't believe that, but our wagering requirements are very low compared to most casinos. So it really is achievable within a week.
Players also earn loyalty points every time they play at MoneyGaming. For every real-money game played we award loyalty points, and players only need to play cash games to the value of 2,500 loyalty points to reach our bronze level.
We also offer our weekly happy hour, where players can receive a 50% deposit-match bonus every Thursday between 1800-2200. Another promotion is our Game of the Month, which offers £5 free on a different game each month.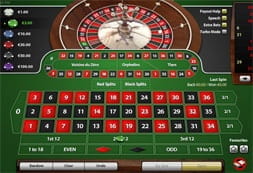 We also have a Power Hour promotion, which offers players an extra 10% bonus on all deposits within a 60 minute period of their choice. And our VIP Club gives you your own dedicated account manager, exclusive bonuses and tickets for special VIP events.
What can you tell us about MoneyGaming.com's future plans?
We're continually developing both our online and mobile offerings. This year will see the addition of more providers, and we're going to put a real emphasis on mobile as well.
Finally, is there anything you'd like to mention here that we haven't covered?
Just to visit MoneyGaming.com today, and to try a few games for free. And if you're happy with the experience, please 'like' our Facebook page and continue play. Or alternatively, if you have any suggestions please don't hesitate to contact our customer service team.
Shenaly, thank you for your time, and we wish MoneyGaming.com all the best for the future.