Intercasino interview with Regis Pissot

We'd first to thank Regis Pissot, the head of casino and games at Intercasino.com, for agreeing to talk to BestOnlineCasino.com. Intercasino.com is one of the longest-running and most established online casinos.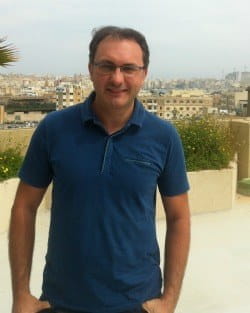 Regis, InterCasino launched in 1996, making it one of the first online casinos. What have been the casino's major achievements, and to what do you attribute this ongoing success?
Over the past 15 years, InterCasino has entertained thousands of players around the world. Together they have won a combined total of more than $15 billion with us. We've earned a reputation for quick payments, innovative promotions, secure confidential play, and multi-award winning customer support.
There are two important dates in our history. Back in 2006, InterCasino was the first online casino to launch branded online slots. First with the Marvel series, like The Incredible Hulk and Spider-Man, followed by DC Comics slots like Batman and The Flash: Velocity. Then came our Paramount slots Braveheart and Forrest Gump.
Another milestone was the re-branding in 2010. This saw the launch of a very innovative new lobby, including a state-of-the-art, 3D-wall game browser.
What do you feel are the most important things an online casino needs to offer its customers in order to be successful?
Data privacy, security of transactions, a wide selection of deposit methods, fast payments, professional and friendly customer support – and of course, many games and fun and rewarding promotions.
InterCasino offers all that, including the widest selection of games – about 300 of them. On the promotional side, we always offer more on a daily, weekly and monthly basis.
What is the largest prize ever won on InterCasino, and which game was it for?
In May 2007, OBAESSO, a 29-year-old blacksmith, won what was at the time the world's largest online jackpot – more than £4 million – on our world-famous Millionaires Club slot.
Then, about a year ago, a Danish player won £250,000 on another jackpot game, Rags to Riches. And last November, one of our players from Lebanon won close to $1 million on Millionaires Club 3.
Do you personally have a favourite story or anecdote about one of your big prize winners?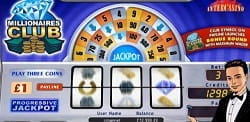 One of our most loyal players, who also happens to be one of our biggest winners, is actually a famous artist in their part of the world. But I won't say more out of respect for this celebrity's privacy.
InterCasino is powered by Cryptologic software. What advantages does this software offer?
Not only we are powered by Cryptologic, it is also our sister company. This means we have a very privileged relationship. We benefit from its 15 years of experience. And we are the first to introduce its latest games and other developments, like the Play for Fun lobby launched about a year ago.
Also, transactions made with InterCasino are processed by Ecash Direct, our in-house online funds processor
Do you have any new games in the pipeline, and what prizes will those games offer?
Our latest batch of games, released in December, has been very well received by our players. This is especially true of Juju Jack and Battle for Olympus, two slots with very original themes – Voodoo and Greek gods – and fun bonus rounds.
We are currently improving our Play For Fun mini-lobby by adding tabbed navigation and many more games. This way our users, and in particular new players, can try our games directly from their browser, without needing to download software or register for an account.
Do you have any exciting promotions you'd like to tell our readers about?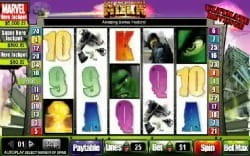 Absolutely! Currently our MARVELous March promotion offers players the chance to enjoy a comic strip-style promotion. Marvel's superheroes entertain them on a daily basis via various slot tournaments, generous reward offers, a cash prize pool and multiple match bonuses.
And in April, we will run a spring slots tournament, "Spin to Win in Spring". This offers a total prize pool of £11,550 via three weekly slot tournaments. Each player will compete for up to £3,450 by earning Cashback Points on our more colorful slot machines.
Also, we are currently revamping our most famous promotion, My Bonus 4 Life. This offers each player many promotions every month, for life, as soon as you open a play-for-real account on InterCasino.
What measures does InterCasino take to ensure that user data is secure, and that the gambling remains fair?
InterCasino uses a 128-bit encryption system to secure monetary transactions. Regarding credit card information, we ensure that we're PCI (Payment card industry) compliant.
InterCasino is regulated by the LGA, the Maltese Lottery and Gaming Authority, which ensures the game are fair.
And on a similar note, what measures does InterCasino take to ensure responsible gambling?
Our in-house policies and procedures actually far exceed the requirements set down by our regulatory body. Players are able to set for themselves the following:
Session and weekly loss limits
Temporary or permanent closure of their account
A player is categorized from the point they register. Credit card deposit limits are defined by these categories in order to protect the player. The category can of course be changed following a request from the player, and a completion of due diligence by the Anti-Fraud Team.
When we receive confirmation of a gaming-related issue, a player is referred to Gamblock and GamCare. In addition, players have access to a 24/7 Customer Support function that is able to assist them with any kind of gaming-related issue, should such an instance arise.
Online gambling law reform is a hot topic in many countries as many are now considering legalizing online gambling. What are InterCasino's feelings on the current state of gambling legislation in Europe and around the world?
It's both a constraint and an opportunity. It's a constraint because for each market you have to comply with the specific requirements of the national law, which can be resource heavy. But it is an opportunity because some markets that are currently closed or under-developed will open and/or grow thanks to such regulation.
InterCasino is an international operator and will keep complying with the gambling laws to be able to serve its players all over the world.
What can you tell us about InterCasino's future plans?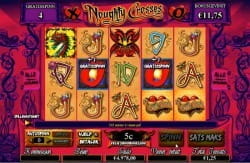 I have a scoop for you! Our first play-for-real mobile game is now live. Noughty Crosses, one of our most popular slots, offers a catchy design and many free games can be played on any mobile browser that supports HTML5.
We are about to market it to our active players. Many more games are to be converted to mobile phone and tablet.
Is there anything else you'd like to tell our readers about that we haven't covered?
I would invite them to like us on Facebook and to follow us on Twitter!
They will be able to play our games for free, be informed about our latest promotions, and more fun stuff that you would expect to find on social media.
Fantastic. Thank you very much for answering our questions, and all the best for the future.