Betsson Casino Interview with Daniel Eriksson
This is a summary of the interview.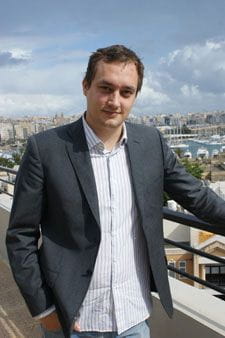 First of all I would like to thank Daniel Eriksson, Manager of Betsson Casino for welcoming Online Gambling Pal to come and interview him today for onlinegamblingpal.com. So without further ado, I'll get right to the questions...
How long has Betsson been in operation?
The first
Betsson Casino
product was launched in 2003. The technical development of Betsson started 2001, and was launched 2002.
What advantages does Betsson offer compared to the competition?
A safe betting environment for our customers. We were awarded "Socially Responsible Operator 2009" recently. It's so fun to see the recognition of that. That's one of the most important things for us. It was amazing.
What is the largest prize money ever won by a player on Betsson and which game was it?
The biggest jackpot a Betsson player was awarded was €4.85 million on Arabian Nights. Imagine the surge of adrenaline that player got when the Betsson account suddenly went up to that amount... It was staggering.
Can you tell us a story or anecdote about one of your big prize winners?
Because of confidentiality of course, so I can't be too specific. One story that comes to mind though is a middle-aged woman who signed up at Betsson about 2 years ago. She had seen our Bingo commercials on TV and thought it looked like fun. She played quite frequently and won every now and then, but no major win. A couple of months ago we introduced mini-slots in the Bingo product and she quickly realized that it was Casino games that she wanted to play.
So she switched over to Betsson Casino, deposited €20 and started spinning. Literally after 7 spins she won €150,000! Can you imagine? I went in to look at her account and her playing history, but there was none. It is hard to comprehend sometime, God just loves some people!
What are the advantages for your players of you being a registered operator in Malta and why did you choose to locate your operation here?
It is actually very easy. Malta is one of the few countries in the world which has made it legal to offer competitive gambling from their country. Many countries in the world have a state monopoly, and they refuse to open up that monopoly. The advantages for our players are basically better odds and pay-outs. It is a nice environment. For the players the biggest advantage is that we can operate here thanks to the LGA.
Our readers would be interested to know which are the most popular games among those that you offer? You mentioned Arabian Nights earlier on.
Today we are operating in 19 markets or let's say 19 languages. It differs a lot between the different markets which games are popular. In the Nordic region the players absolutely love the slot machines and Video slots. Jackpot6000 and Blood Suckers are the most popular. But one of our latest machines has taken us by storm, Gonzo's Quest.
In the south part of Europe our players are crazy about Roulette tables. It is such an elegant classic game which never goes out of style.
Do you have any plans in the pipeline to offer new casino games? If so which games and what prizes can be won?
Our customers love new games and we are constantly adding new ones. If everything goes as planned we will add at least another 2 or 3 more games this year. In November we'll add a game based on Nordic mythology, featuring Thor and Odin. It will have a huge jackpot.
What tips can you offer a player when gambling online?
The tips I give to anyone are the same. I tell Poker players for example to manage their money and make sure to have fun! Our Casino is all about fun, and if you feel pressured to play you will quickly lose interest. Always make sure you set your limits on when to start and when to stop.
There is a lot of information out there available to casino players. So read up. There are perfect strategies for blackjack for example.
How can you reassure and what would you recommend to players regarding data security and fair gaming?
Data security is a wide topic. There are a few ground rules that I would like every customer to think about when doing payments,
online gambling
or anything else on the Internet which involves your money. Create a good password and never ever give it to someone else. It is as simple as that. A good password is not your dog's name. It is your dog's middle name, where you have used numbers instead of at least two of the letters in that name. If your dog doesn't have a middle name, give him or her one and do not tell anyone.
Every casino out there had issues to deal with since the beginning. There are lots of regulations out there to be followed. All those guidelines have to be followed and put in place. LGA is the Malta regulatory body. We have to use third party companies and government authorities that make sure that all the licensed companies respect them. The business itself had to come up at first with its own regulations. In the first five years the government shied back. We have information about everything on our website so I challenge you to go online and read up and take a look.
What does Betsson do to ensure Responsible Gaming and gambling within player's means?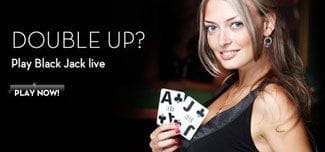 This is a fun topic, very much so because we were recently awarded "Socially Responsible Operator 2009" at the EGR awards. We basically got the Oscar of eGaming. Let me quote Betsson's Social responsibility manager with her nice short speech when accepting the prize which pretty much sums it up: "Fair and fun gaming is our core concept and I am very glad that has been recognised". When we receive an award like that, what does it mean, what do we do differently from other operators?
We offer easy to access responsible Gaming information, and most of the tools out there to help you control your gambling. It is very easy for you to set limits on our site on how much you can gamble each month. At the same time it is very easy to self-exclude yourself if you feel that you need a break and we never try to persuade you to rethink that decision. We are firm believers that happy customers will trust us, and join us later in life if they had a pleasant and professional experience with us, even though you fell on hard times. It's really good to see that this commitment has been recognised.
What is the biggest current jackpot you offer players?
That's really funny actually, because 14 hours ago last night, a jackpot of €4 million was won on Mega Fortune Jackpot. So now at the moment of this interview Arabian Nights with €1.26 million is our biggest jackpot.
What is the pay-out percentage of your casino?
That's another thing I am really proud about, that we are in the top tier of casinos. Every month we post the last 3 months pay-out numbers on our site. It is easily accessible from the menu. Simply click "Pay-out report" and it will even show you the different pay-out broken up by category. As you all know table games have the highest pay-out. The random nature makes it impossible to give a specific number. We are between 97.1% and 98%. Again, this all goes back to keeping our customers happy.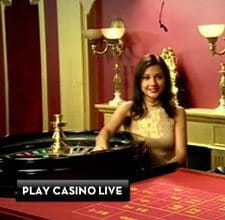 Which current promotions are you running?
We are constantly running something different, but at the moment we are having a nice sign-up bonus where we double your money up to €100. You can play it on any game that you want. When we release a new game we always do promotions for customers to try it out and see if they like it. Free spins with new video slot machines for example. Most likely we will have a new game out at the time of this interview so we will have some free spins for you.
Can you tell us about your future plans for Betsson?
I would very much like to tell you everything I know, but what can I tell you without spoiling all the fun? We do however plan on a really cool December race in Betsson Casino. The concept has been out there for a long time in Poker called the last man standing. It has been around too in different versions on the Casino, but I have a new spin on it. So keep an eye out for that.
Are there any further things we have not covered that you would like our readers to know?
Yes! Live Casino. We have Live Casino in mid-August and rolled out to a couple more in September, and now to all the markets. Live Casino is great for players who want to try but can't get over that first hurdle.
Live Casino is basically a webcam casino where you can play
Roulette
,
Baccarat
and
Blackjack
. You can see the croupier shuffling the deck, how many decks there are, other players next to you which you can chat with. This is the starting point of something really great. I think it will always be a combination between the virtual and the live environment. This is the first step into a new cooler world.
That's fantastic! On behalf of the whole team at Onlinegamblingpal.com, I would like to thank you again Daniel for taking the time to answer our questions and for the unique insight you have given us into Betsson Casino. Good luck for the future!
Thank you and you are welcome.