Betsafe Casino Interview with Rudi Thomassen
First of all I would like to thank Rudi Thomassen, Casino Manager at Betsafe Casino for inviting Online Gambling Pal to interview him today for
onlinegamblingpal.com
. So without further ado, I'll get right to the questions...
How long has Betsafe been in operation?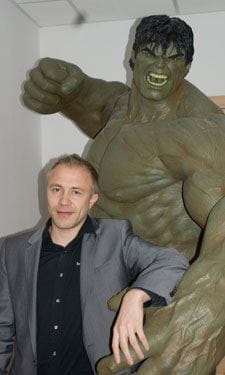 When we started out planning
Betsafe
we were four guys from Trumsa in Norway up north in 2005 and we went live with Betsafe in January 2006. We grew rapidly and we now have more than 500,000 customers in several countries. Our main market is the Scandinavian market, Norway Sweden Denmark and Finland in addition. We now have offices in Latvia and we are also entering the Polish market now.

What advantages does Betsafe offer compared to the competition?
In regards to online casino, we have something for everybody. We have one of the widest offers when it comes to casino games, where we offer more than 100 unique games in our Casino Red and even more games in Casino Black. In Casino Red I would say that we are one of the strongest software providers in the industry. Casino Red offers Flash based games that can be played directly in your browser. While in Casino Black we can offer the customers more than 40 cool branded games, such as the Hulk, Spider-man, Superman, Batman and many more. I would also dare to say that at Betsafe we have one of the best customer support services in the industry. We have a unique support guarantee where we offer customers €10 no strings attached offer if we fail to reply within 15 minutes. We get a lot of good feedback and the customers are very pleased with the customer service. Another advantage is that we are one of the most aggressive in the market when it comes to giving customers bonuses and promotions and they get a lot back.

What is the largest prize money ever won by a player on Betsafe and which game was it?
Obviously we have a lot of big winners every day, but the one that comes in to my mind now is a Swedish guy who won €150,000 on Devil's Delight a few weeks back.

Can you tell us a story or anecdote about one of your big prize winners?
We had a Norwegian girl who only played the slot machine "Jackpot 6000", and she played it quite a lot. As you know the top prize on Jackpot6000 is €6000. In other words not that big, but on the other hand it hits very often and particularly often in the case of this girl. She played it for three months straight and managed to win more or less every day and every week. And after three months she had become a millionaire but then she stopped playing. We called her up to congratulate her and also ask why she didn't play anymore. She told us that it was because she had spent all the money to buy a new house that was better suited for her handicapped son, "so I don't have too much left now, but I'm very happy." she said. So that is a kind of nice story.

What are the advantages for your players of you being a registered operator in Malta and why did you choose to locate your operation there?
Malta has one of the best systems of regulating online gaming. Malta is a part of the European Union and everything is regulated according to that. This is of course gives customers a sense of security so that is basically the main reason.

Our readers would be interested to know which the most popular games you offer are.
The earlier mentioned Jackpot6000 slot machine is our most popular game. In addition to that we have a video slot called "Gonzo's Quest" which is extremely popular. And in addition to that we have "Mega Joker" which is similar to Jackpot 6000 and is extremely popular in Norway and also in Sweden. I should of course also mention the jackpot games "Mega Fortune" and "Hall of Gods" which is a fairly new game which we hope will have one of the biggest online jackpots eventually. That was for Casino Red, in Casino Black the most popular games are the branded games such as Spider-man, Batman and Superman. Among new customers these games are very popular.

Do you have any plans in the pipeline to offer new casino games? If so which games and what prizes can be won?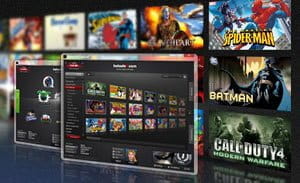 We are constantly improving our games offer in both our casinos. Within the next four or five weeks we will have seven new games for Casino Black. At least one of these will be a new branded game. In Casino Red we are more or less releasing new games every month. A few days ago we released two new lottery games, scratch card games called "Marbles" and "Shot4Gold". In addition to that I can reveal that our software provider has signed an agreement with Universal Pictures, so we will probably see a lot of branded content coming out in the months to come.

What tips can you offer a player when gambling online?
Rule number one and by far the most important, never bet for more than you can afford to lose. And rule number two I would say have fun.
How can you reassure and what would you recommend to players regarding data security and fair gaming?
I could talk a lot about what we are doing, but without being boring I can mention that we are RNG certified, SSL certified, regulated by the LGA and offer a lot of secure payment methods but I won't go into detail about that. As a general rule I would advise customers to choose a casino wisely. Not all casinos are RNG regulated. Maybe the most important thing of all is to make sure you protect your password.

What does Betsafe do to ensure Responsible Gaming and gambling within players' means?
Betsafe's intention is to make sure that everybody that is gambling with us do it for the right reason, to have fun, not to lose all their money in just a second. This is something we focus a lot on and take very seriously. Among other things we offer players the possibility to set their own limits.  For instance weekly or monthly deposit limits as well as daily. We offer the players to set their own session limit or playtime limit so they can follow a clock that tells them how long they have been playing. It helps players to keep track of the time that they play. I should also mention that we have a loss-limit feature where you can put a limit on the amount of money you can afford to lose. It's a weekly loss limit so when you reach that limit you are not allowed to gamble for real money anymore but only for fun. Of course we also offer self-exclusion in which you can exclude yourself for a day for a week for a month or even for a lifetime. In that case we will not let you reopen the account until that time is over.

What is the biggest current jackpot you offer players?
Currently the biggest jackpot we have is in Casino Black. It is called the "Millionaire's Club" which has reached €2 million. I should mention only a couple of weeks back our "Mega Fortune" jackpot in Casino Red was around €5 million. It was a lucky Swedish guy that got that. We have the "Hall of Gods" it is a fairly new game so it hasn't reached its potential yet but we believe that it will be online gambling's biggest jackpot ever.

What is the pay-out percentage of your casino?
During a month I would say on average we have around 96.5% - 97%.

Which current promotions are you running?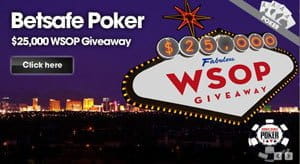 Right now we are offering €10/100 kr. to all new registered customers from Sweden, Norway, Finland and Denmark. It's a pretty good offer. All you have to do is register an account at Betsafe.com and you will get €10/100 kr. for free to play. It is credited automatically as soon as you sign up an account for free. In addition we run frequent free money and free spin campaigns in both our casinos. We have the first deposit bonuses in both casinos. You can of course be a customer and get a deposit bonus in both Casino Red and Casino Black, so if you for instance deposit €300 in total you can get a 100% deposit bonus up to €100 in Casino Red and a 100% deposit bonus up to €200 in Casino Black. Basically you can take advantage of both.

Can you tell us about your future plans for Betsafe?
First of all I would like to mention that we will launch a new product next month and that will be a Live Casino in April. That will be another addition to complete our current casino offer. I think that it is the one thing that has been missing in our casino offering. Players can here play directly against a live dealer via video stream. It's a good addition to players that likes to play table games such as
Blackjack
Roulette
and
Baccarat
. So that will be launched at the end of next month, so we are not too far away if everything goes according to plan. It will be standard on both casinos of course.

Are there any further things we have not covered that you would like our readers to know?
Yes I would like to encourage players to check out our almostanything.betsafe.com blog. It is a blog where the players can get a chance to know
Betsafe
better. We do interviews with all the staff; we do interviews with our winning customers for instance. It's a blog that we do a lot to improve and I think it is one of the better ones in the online gaming industry. Basically we present new things coming up, new games get to know the Betsafe staff; get to know our customers. Basically we are trying to reach out to the customers and not only have the customers come to us. So almostanything.betsafe.com is the url.
On behalf of the whole team at Onlinegamblingpal.com, I would like to thank you again Rudi for taking the time to answer our questions and for the unique insight you have given us into Betsafe. Good luck for the future!
My pleasure, thank you.