Wayne Rooney's dad detained in gambling scandal
07-10-2011
Wayne Rooney's father has been arrested as part of an investigation regarding suspicious betting patterns. In addition, English professional footballer Steve Jennings was one of the other suspects who were arrested. The operation was the result of a nine-month investigation.
Motherwell versus Hearts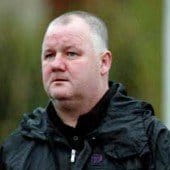 The arrests come after last year's match between Motherwell and Heart of Midlothian Football Club. A second half penalty gave Hearts a 2 – 1 victory over Motherwell. It is believed that Steve Jennings, central midfielder for Motherwell, deliberately received a red card during the game.
Stakes on a red card
The investigation showed how many people wagered on a red card during the match. From one account in Liverpool, £500 was wagered at odds of 10/1.
Bookies
expressed concerns about a number of stakes being put on a red card, among which the £500 in Liverpool.
Betting scam arrests
Wayne Rooney Sr. was
detained
at his home in the north of Liverpool. However, Wayne Rooney Sr., Richie Rooney along with two other suspects were released. Jennings and four other men remained in custody.