Liverpool allegedly involved in match-fixing case
05-02-2013
There have been many corruption reports in soccer all over the world, but Europol has now uncovered a wide-ranging match-fixing scandal. Europol investigators say the case includes approximately 680 soccer games, between 2008 and 2011. A 19-month investigation by Europol unveils 'fixed' World Cup qualifying matches, in addition to suspicious Champions League matches.
Match-fixing in England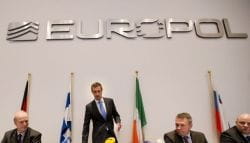 One of the suspicious soccer matches is a Champions League clash in England, according to Rob Wainwright, director of Europol. "We have unveiled a corruption scandal that spreads to many countries across the world. There are no reasons to exclude match-fixing in England," Wainwright stated.
Suspicious match
The suspicious game concerns the Champions League tie between Liverpool and Debrecen. Dutchman Dirk Kuyt headed home the rebound after Torres was kept out by Poleksić, giving Liverpool the win over the Hungarian team. Text messages revealed frustration about the many missed chances by the Liverpool players, according to Danish media. Debrecen goalkeeper Vukašin Poleksić was banned from all football activities, with the same applying for several
Zimbabwean footballers and officials
.
No signs
"Nobody from Europol has shared information with us about the allegations," according to a spokesperson for the Reds. Neither the Football Association was contacted by Europol investigators. "There are no signs of match fixing in Champions League games in England, and Europol has not contacted us about the match-fixing case," a FA spokesperson added.