Illegal gambling on the job at Hyundai Motor
26-07-2011
A group of employees at Hyundai Motor faces charges of illegal online gambling on the job. They allegedly gambled online at the company's cafeteria. The illegal gambling activities took place between early 2009 and May 2010.
Only one casino
Land gambling venues are strictly restricted in South Korea, while internet gambling is a banned offense. South Korean punters have access to only one casino in the country.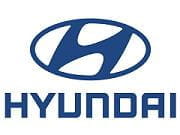 High rollers
Authorities report that 53 of 57 were not arrested but would face charges. The four highest rollers will be arrested soon. Those high rollers averagely wagered $284,171 each, with the highest roller placing up to 700 wagers between early 2009 and May 2010.
Wagering during office hours
It remains unclear how many of the accused employees were assembly-line workers. Hyundai Motor investigated the matter and discovered that over 90 workers had been wagering during office hours. The carmaker already punished 35 employees at another factory.