66-year-old gambling operator headed to prison
05-01-2013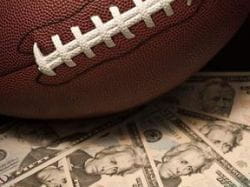 A man from Danvers (Massachusetts) is heading to prison after being sentenced to 24 months for running an underground betting business. The 66-year-old John Giannelli Sr. operated the online gambling site from locations based in Peabody and Kingston. Giannelli laundered approximately $452,000 in profits generated from his computer-based sports betting business.
Illegal sports betting site
According to court records, the Danvers resident offered gamblers an illegal online betting site. Punters could bet on a wide range of sports events. About 300 bettors visited the website regularly to place bets. The illegal betting operation generated more than $185,000 over a 12-week period. A police spokesperson added that the computer-based sports betting enterprise had been in business for about 4 years.
Money laundering
Giannelli laundered the money by listing the enterprise of one of his former betting customer as an employee. He used the profits from the illegal betting site to pay the 'employee' in an attempt to launder the funds generated from the illegal activities. This case once again proves the popularity of
online sports betting
and it seems pointless to ban such a popular activity.