Poker addict sentenced to 7 years in prison
04-10-2012
A poker addict has to spend 7 years in jail after embezzling $538,000 from the company where she used to work. The 35-year-old Bronwyn Ann Fitzgeralds used the money to feed her gambling addiction. Fitzgeralds stole the money over a period of 5 years.
Heart attack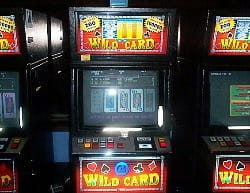 The fraud came to light in 2010 and the small glass manufacturing company was forced to fire several employees. Fitzgeralds had become a trusted employee and the owner of the company had a heart attack when she heard about the theft. She was extremely disappointed.
Stolen money into pokies
The Moorooka resident transferred a considerable sum of money to private accounts. Fitzgeralds was in charge of paying suppliers and she misused her position to steal the money. Her lawyer stated that Fitzgeralds inserted most of the stolen money into poker machines as she was addicted to gambling.
Bingo addiction
Recently we reported about
a 46-year-old woman who embezzled more than $36,000
from the company where she worked. Gloria Cloud Stokes was a gambling addict and needed the cash to feed her bingo addiction. There are many examples of employees who steal from work, but most get caught at the end of the day.