Owner Absolute Poker sentenced to prison
28-07-2012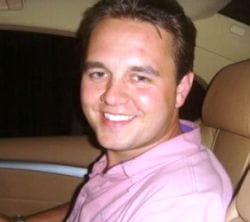 Brent Beckley has been sentenced to 14 years in jail after confessing to defrauding banks. The owner of Absolute Poker could have been sentenced to up to 30 years behind bars. Beckley however was sentenced to 14 years in prison after he cooperated with prosecutors.
Second Black Friday defendant
Previously, John Campos was sentenced to 36 months behind bars. The ex-bank manager was the first Black Friday defendant to be sentenced. Beckley has become the second one. "I deceived myself as I kept thinking that it was all right," Beckley stated. The US government emphasized the importance of this case by sentencing Beckley to 14 years in prison.
Online poker rooms shut down
Federal prosecutors in Manhattan charged a group of representatives of several leading poker sites. Among those online poker rooms were Absolute Poker, Full Tilt Poker and Poker Stars. Additionally, US authorities shut down those online poker sites. Ray Bitar, the CEO of Full Tilt Poker, was found not guilty on all counts of unlawful gambling. Bitar, who was
arrested earlier this month at John F. Kennedy International Airport
,also pleaded not guilty to charges of embezzling Full Tilt Poker customers.