Australian television stations promote PokerStars.net
18-12-2010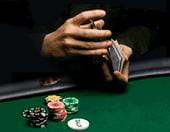 The Interactive Gambling Act states that it is illegal to promote online gambling sites. The television networks received a warning after they promoted the online gambling and poker site PokerStars.net.
Adds for PokerStars.net
During several big sports events, the two television stations showed several adds for
PokerStars.net
. The Media Authority demanded that the two stations gave their staff a special training, in order to make sure that the Interactive Gambling Act won't be breached again. In their defence, the two television stations said that PokerStars.net has a free play section and that they never intended to promote online gambling. The Media Authority dismissed these arguments.