XBingo makes its online debut
20-06-2011
XBingo is the latest online bingo site, launched by Mandalay Media Group. The UK-based company also owns bingo sites like Costa Bingo, Sing Bingo,
City
Bingo and Fancy Bingo. All bingo brands are powered by Dragonfish software.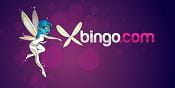 XBingo
Mandalay Media Group stated that the latest bingo domain focuses on the international market. XBingo forms part of a network created by Silo 18 Limited. Mandalay revealed that the new bingo site has undergone a comprehensive beta test phase. More than 5,000 bingo fans tested XBingo. All beta testers received £10 to use on the new bingo domain.
Social media
Richard Skelhorn, speaking on behalf of Mandalay Gaming, stated: "We target an international clientele, which requires a top-class software product that could meet the demands of a social media-focused client base."
Online bingo
"In the beginning of online bingo social media was an unknown phenomenon. Nowadays social media has become inevitable in the world of online bingo. We are extremely ambitious and we seek to become one of the leading online
bingo
sites," Skelhorn added.