Willis, Zeta-Jones and Timberlake in online gambling movie
15-02-2011
The memoirs of Beth Raymer about the history of online gambling are set to be filmed. The British film director Stephen Frears will direct the new movie. Lay the Favorite, Take the Dog tells the story about the rise of
online gambling
at the end of the nineties. Raymer worked as a cocktail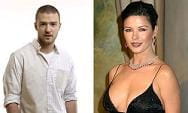 waitress and cooperated with a couple of math geniuses. With their help she managed to become one of the world's leading providers of sports betting.
Lay the Favorite, Take the Dog
Bruce Willis will play the role of an unlucky gambler named Dink. Both Catherine Zeta-Jones and Justin Timberlake are the other main characters, according to rumors. Timberlake is confirmed in the starring role of a bookmaker from Long Island. Stephen Frears noted that filming could start in April.
Gambling operations
Beth Raymer participated in the MFA program in creative writing at Columbia University's School of the Arts. The Fulbright Program enabled her to study gambling operations in
Central America
. Raymer's experiences are used as film script for the new movie about online gambling.