Online punters more positive towards gambling
30-03-2012
A study by the Southern Cross University has demonstrated some positive aspects of online gamblers compared to their offline colleagues. Academics investigated the attitudes and customs among 6,682 punters across Australia. It is Australia's largest study on internet gambling. These are the most important aspects:
Higher educated
More likely to work full-time
Higher household income
More positive attitude towards gambling
Positive aspects of online gambling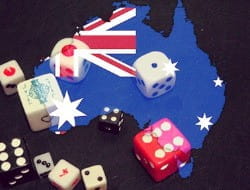 Online gambling has become popular due to the convenience and comfort of gambling from home. About 50% of the online punters have started gambling on the internet since 2006. Approximately a third of the participants appreciated the quiet and anonymous environment, the higher level of privacy, and the absence of annoying people. Additionally, only 200 of nearly 4,700 online gamblers had wagered online back in 1995. Approximately 2,300 have tried online gambling in the last five years.
Most popular forms of gambling
The study showed that race betting (50.1%) and sports wagering (38.8%) are the most popular forms of gambling on the world wide web. Online casino games (15.8%), poker (8.3%) and lottery (8.0%) are also popular. More than 60% of the participants wagered from midday to 6pm, while almost 30% preferred to gamble between 6pm and midnight. Computers were the most used devices to gamble online (84%), while only 5.5% used a
mobile device
for internet gambling.
Pokies and sports betting
Australian punters have wagered $18,008,922 on poker machines so far this year, according to recent figures. This figure represents a 30% surge, compared to two years ago. The report also demonstrated that
sports wagering
was the fastest growing wagering segment across Australia.