New online bingo site open for business next month
24-11-2011
True Blue Bingo will be open for business at the start of December. This new bingo domain provides an extensive gaming repertoire, in addition to a wealth of exciting promotions. True Blue Bingo will offer 75 and 90-ball bingo, alongside slot games, keno, blackjack, roulette and poker.
Rewarding bonuses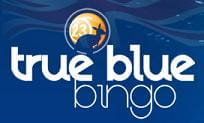 The new online bingo room has the potential to become a big hit. True Blue Bingo comes with an Australian flavor. Newcomers benefit from a $5 welcome bonus. On top of all that, customers will take home a 200% first deposit windfall with a maximum of $100. Those who make additional deposits ranging from $20 to $100 receive a 25% bonus.
Bingo Ball for Life
True Blue Bingo will treat players to an impressive variety of weekly and monthly promotions. However, Bingo Ball for Life is definitely the icing on the cake. Every week, this
promotion
rewards $1,000 in cash. Competitors need to select their own bingo number between 1 and 90. Participants will take home a chuck of the weekly prize money ($1,000) if they manage to create a full house on their selected Bingo Ball for Life number.
Fun bingo sensation
The new
online bingo
site features an user-friendly interface, alongside an immersive visual and audio experience. True Blue Bingo promises to provide players a fun bingo sensation. Players take advantage of many promotions, while the new bingo room also offers an extensive number of jackpots.