InterCasino enters mobile market with Noughty Crosses
02-04-2012
Leading online casino InterCasino has released its first ever play-for-real cell phone game, Noughty Crosses, as it prepares to move into the mobile gambling market.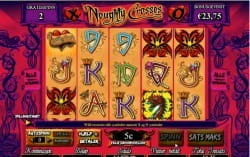 A familiar name for a new market
Regis Pissot, head of casino and games at InterCasino, confirmed the news during an exclusive interview with BestOnlineCasino.com recently.
"our first play-for-real mobile game is now live," Pissot said during the interview.
"Noughty Crosses, one of our most popular slots, offers a catchy design and… can be played on any mobile browser that supports HTML5.
The start of things to come
He also confirmed that InterCasino would soon begin promoting the new game in earnest, saying "we are about to market it to our active players."
As one of the longest running online casinos – it first launched in 1996 – InterCasino is no stranger to trying out new markets. And according to Pissot, this is just the start of its plans to move into mobile gambling.
"Many more games are to be converted to mobile phone and tablet gaming," he added.
Wave of the future
Gambling on cell phones and tablets is becoming more and more popular. Online sports betting on such formats has proven to be a success so far, and now it seems online casinos are set to follow suit.
And with established players like InterCasino now on board, expect this to drive growth even further.