I Love Lucy game comes to Jackpot Party
07-11-2011
I Love Lucy is the latest slot title at Jackpot Party online casino. This new slot game features a theme centered on the American television sitcom I Love Lucy. Jackpot Party announced that the cascading reels are designed to generate rewarding combinations.
Win It Again feature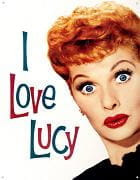 The online gambling domain revealed that the new slot features the Win It Again functionality. This generous feature enables competitors to cash the combined total of their previous five wins, with only 3 cascades in one game.
Impressive popularity Lucille Ball
"All fans of the American legend will embrace this slot game. Lucille's impressive popularity will make this new slot game a huge hit. Slots players will see the comedian actress in an unique way," a Jackpot Party spokesperson commented.
Pick a Clip functionality
The I Love Lucy
slot
invites participants to view famous scenes from the TV sitcom in the Pick a Clip functionality. Desi Arnez was married to Lucille Ball and the entertaining legend also starred in the television show. The objective is to view as many scenes as possible in order to gain credits.