Gambler abuses casino bonus systems with stolen documents
08-04-2012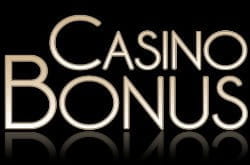 Plumstead resident Andrei Osipau used false documents to claim online casino bonuses. The 35-year-old man has now been sentenced to 3 years in jail. He counterfeited passports, ID cards and energy bills to create online casino accounts. Osipau gained almost $127,000 by abusing casino bonus systems. He transferred the illegitimate money through online payment processors.
5,900 false documents
Officials from the Gambling Unit, Project Amberhill and the Gambling Commission cooperated in the investigation, which resulted in Osipau's
arrest
. At his address detectives found over 5,900 false documents from Americans, Canadians, Australians and New Zealand citizens.
Online gambling bonuses
Online casinos
tend to offer an impressive variety of bonuses, which makes it sometimes hard to see the wood for trees. Additionally, many bonuses are rather misleading as most advertised bonuses relate to multiple deposits. It appears that Andrei Osipau couldn't resist all those online gambling bonuses and he decided to abuse the system.