EU Casino launches rollercoaster-themed slot
06-07-2011
Slots players who like rollercoasters should definitely spin the reels of the new Fun Fair Ride slot at EU Casino. The online gambling domain already launched two 3D slot titles: Vampire Quest and Magic & Wonders. Within a couple of months, those three-dimensional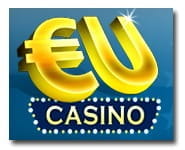 slot games hit more than 8 million spins.
Staggering jackpot
The online casino revealed that stakes vary from €0,25 to €10. EU Casino defines Fun Fair Ride as an exciting slot title which offers a staggering jackpot. Fun Fair Ride adds a new dimension to 3D slots entertainment.
Rollercoaster-themed slot
"Fun Fair Ride features an amazing audio experience, alongside immersive 3D graphics. This new
slot
enriches our slew of 3D games. Fun Fair Ride perfectly represents the excitement that you would expect from a rollercoaster ride. Players take advantage of two bonus rounds that depend on skills instead of luck," according to EU Casino manager Michelle Stevens.