Casino Grand Prix promotion at All Jackpots Casino
13-01-2012
Slot players have the chance to scoop a chunk of the $40,000 in credits at All Jackpots Casino. Every week, the online gambling site awards 5,500 credits to depositing competitors who play at least 100 credits on any slot game.
Casino Grand Prix Final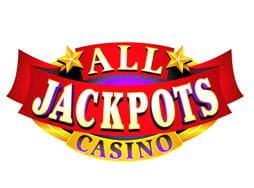 "The weekly winners also qualify for the Casino Grand Prix Final. Qualifiers for the final competition need to play a minimum of 300 credits on slot machines on the last two days of January. It's not necessary to make a
deposit
. Competitors increase their winning chances as they play more," an All Jackpots Casino spokesperson commented.
Top five players win 500 credits
All Jackpots Casino announced that those who finish first through fifth take home 500 credits each. Players that end up in 6th through 15th receive 200 credits each, while competitors finishing 16th through 25th take home 100 credits each.
Impressive number of credits
The Casino Grand Prix promotion features five packages containing 1,000 credits each, while there are also 10 prizes of 500 credits. On top of all that, All Jackpots Casino will hand out 25 prizes of 200 credits each, in addition to extra bonuses containing 5,500 credits.
Online casino paradise
Players at All Jackpots Casino can choose from slot games, video poker, blackjack and table games. The online casino also treats its customers to a wealth of exciting promotions. There is also a page dedicated to progressive jackpots. If all this wasn't enough,
All Jackpots Casino
offers its players a broad range of multi-player slots tournaments.