Bingo Bingo open for business
03-06-2011
Bingo Bingo is the latest online bingo domain. Parlay Entertainment powers the
new
bingo site. Bingo Bingo also offers slot games such as Makin' Bacon, while its games portfolio also features classic casino games.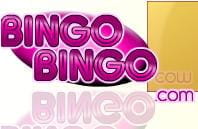 Bingo Bingo
The new bingo site welcomes newcomers with free coupons to try out the games catalogue. Bingo Bingo revealed that its game selection features 21 daily titles in addition to at least two special games every day.
Grand Slam Tournament
Players at Bingo Bingo can also enjoy the exclusive one-hour Grand Slam Tournament. This competition takes place every night of the week and is packed with £4,000 in cash. Players can take advantage of this tournament, which is divided in five parts, until June 5. The winners of the five tournaments cash £100 at the end of every part.
Online bingo site
Bingo Bingo will present the best five winners on June 7. Participants can view their wins on the tennis scoreboard, which is available on the in-game promotions section. Bingo Bingo invites players to join the action, with tickets available at 50 pence each.