Whangarei book shop sells $1 million lotto ticket
22-04-2013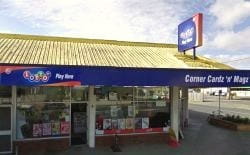 Bobbi-Jo Crane, owner of a Corner Cardz N' Magz shop in New-Zealand, is excited after one of her customers got lucky in the lotto. The fortunate
lotto player
in question has won
$1 million in cash
. Additionally, another customer bought the winning wheel ticket at the same Whangarei-based shop.
Remarkable event
Crane can't wait to congratulate the fortunate customers. "This puts a smile on my face, and it's definitely a big moment for the store," she commented. Crane believes that the winners will boost lotto ticket sales. It doesn't happen very often that a shop celebrates two lucky winners after the same drawing, a spokesperson for the New Zealand Lotteries revealed.
Hoping for Northland winners
Now begins the wait for the lucky lotto players to come forward. Crane would be even more delighted if they are from Northland. In the past, the Corner Cardz N' Magz shop in Whangarei celebrated a $1.3 million jackpot winner. However, it's the first time that two customers have won staggering cash prizes on the same draw.