Slots player banks €195,992 at Windows Casino
03-10-2011
The Great Blue slot machine has spilled out €195,992 in cash. P.P. took home the cash prize only four weeks after signing up at Windows Casino. The fortunate player managed to collect his winnings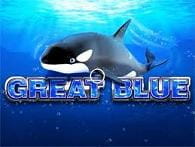 thanks to several bonus rounds and a few massive single line wins.
€200 per spin
P.P. started wagering €100 per spin and after 20 spins he triggered the first bonus round, rewarding him €5,292. The punter raised his wagers to €200 per spin and after another four bonus rounds he had collected more than €30,000.
Extremely rewarding bonus games
The
slots
player managed to accumulate €155,680 during the sixth bonus round. P.P. felt he wasn't running out of luck and raised his wagers to €500 per spin. At the end of his winning streak he cashed €31,640, €17,600, €42,700 and €43,120 thanks to four bonus rounds.
More than 100 slot games
Players at Windows Casino can choose from more than 100 slot titles. In addition, the online gaming repertoire features blackjack, roulette, baccarat, keno, bingo and poker. Windows Casino opened its virtual doors back in 1999 and is available in various languages. Players can consult the customer service around the clock.