Retired nurse cashes $63,267 in lottery
01-05-2012
The Cash 5 lottery
game
has awarded another staggering jackpot. Jane Knowles took home $63,267 in cash after l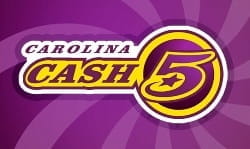 ast Friday's draw. She has become the sixth Craven County resident who took home the Cash 5 jackpot. Knowles purchased the lottery ticket at a local convenience store. The retired nurse commented: "It was unbelievable and I couldn't stop checking the numbers. I'm still smiling thanks to the jackpot." 
Wise spending
The Craven County resident will receive $43,021 after taxes. Knowles will use the money to pay off her bills in addition to some home maintenance. She has no travel plans and she isn't planning to spend the money on clothes. The former nurse at the Craven Regional Medical Center revealed that she would use the money wisely. 
Jet-ski treatment
Travis Manning from Trenton, Jones County scooped a
jackpot
worth $1 million only a few days earlier. He bought the lottery ticket at a New Bern-based truck stop. Additionally, Holly Benfield from Morganton took home $200,000 in cash courtesy of the Extreme Green game. She plans to treat herself to a jet-ski.