Punter banks almost €180,000 at Bet24
12-09-2011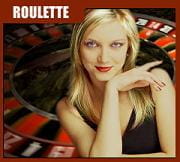 A fortunate patron at Bet24 took home nearly €180,000 in cash while playing live roulette. The roulette fan first won almost €100,000, followed by another €80,000 in cash only 48 hours later. Both remarkable roulette sessions rewarded him nearly €180,000 in cash, which is the largest overall winning at Bet24 after it added the live casino 5 months ago.
Unique winning streak
Kim Larsen, casino and games manager for Bet24, stated: "We have celebrated several players who won huge cash prizes, after the launch of the real-time service in April 2011. However, this winning streak is incomparable. Our live casino offers players a lifelike experience, as if they were gambling at a casino in
Sin City
. Everybody at Bet24 is excited about the life-changing cash prize and hopefully he continues his lucky
streak
."