PowerBall jackpot worth $5.5 million still unclaimed
07-01-2012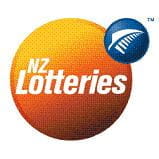 The owner of the winning PowerBall ticket needs to claim his jackpot of $5.5 million. Last year's final draw resulted in a jackpot winner who is entitled to $5.5 million in cash. The winner bought the lucky ticket at Grand Superette in Orewa, Auckland. "It's possible that the winner is enjoying a holiday at this time of year," the shop owner commented.
Lottery jackpot worth $5.5 million
PowerBall contributes $5 million to the jackpot, while Lotto First Division adds another $500,000. The shop manager believes that the
lottery
winner will come forward. "We all hope that the winner claims the jackpot soon. I can't imagine that somebody would miss out such a staggering cash prize," the shop owner added.
Two new millionaires
Saturday's draw also produced a millionaire in Auckland and another one in Christchurch. Both lottery players took home a jackpot worth $1 million. "The $5.5 million jackpot gives the winner's bank account a massive boost,"
New Zealand
Lotteries acting chief executive Warren Salisbury commented.