Online bingo player cashes £27,873 at Jackpot Joy
10-10-2011
An online bingo fan has banked £27,873 at Jackpot Joy after she opened an account at the gambling domain only a few days before. The fortunate player in question, identified only as 'Paula L', took home the jackpot thanks to the Bingo 90 title.
Staggering jackpot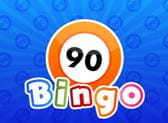 'Paula L' commented: "Winning such a staggering jackpot is really exciting. I signed up only a few days ago. It remains quite surrealistic and I can really use the
jackpot
cash. My sister invited me to play online bingo."
Rewarding online bingo site
The online bingo site offers an impressive variety of cash prizes, alongside rewarding bingo titles. Bingo fans only need to click the play button, pick a room and buy cards to join the bingo fun.
Wise decision
"I recently bought a new house and I still need to do some decorating. I will donate £7,000 to my sister's wedding. Then of course I will treat myself to a nice holiday and a new car. It all seems like a dream. Somebody took home the £5,000 jackpot in the first room where I played, so I decided to try another room. That turned out be a wise decision," the lucky
bingo
player said.