Mistake results in $14 million lotto jackpot
07-05-2013
There's always the risk of winning a life-changing cash prize when you purchase a lotto ticket. Thuan Le wasn't planning to buy a second SuperLotto Plus ticket, but it turned out to be an extremely lucky one. The mother of four sons took home
$14 million in cash
courtesy of the extra ticket.
Rewarding mistake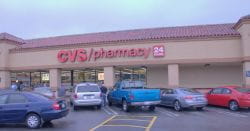 Thuan Le usually buys two $2 Powerball tickets in addition to one $1 SuperLotto Plus ticket. The Santa Ana resident decided to purchase a second SuperLotto Plus ticket after she mistakenly put $6 into the lottery terminal. Thuan Le started screaming with joy after checking the lotto numbers. She bought the tickets at a pharmacy based in Mission Viejo, California.
Not a joke
The single mother called one of her sons to inform him about the staggering jackpot. He first couldn't believe the exciting news, but soon he realized it wasn't a joke. Local media report that the fortunate numbers 5, 33, 25, 46, 32, plus the Mega Number 26 rewarded the $14 million cash prize. The California Lottery will award the pharmacy a $70,000 bonus for selling the
lucky lotto ticket
.