Madison resident accidently scoops $14.3 million jackpot
23-01-2012
The Wisconsin Lottery has announced that a man from Madison has won 14.3 million in cash courtesy of the Megabucks lotto game. Napolean Elvord purchased the lucky ticket at a local gas station, which he visits regularly. Gas station attendants informed if Elvord was the holder of the winning ticket.
Intended to buy a Powerball ticket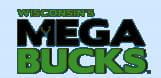 Elvord wanted to purchase a Powerball ticket as he assumed that the Megabucks prize was for Wednesday's drawing. At his home he checked the numbers and found out that he had won the Megabucks jackpot. The
Wisconsin Lottery
confirmed the good news.
$7 million after taxes
The winner revealed that he would undergo a kidney transplant surgery. Elvord refused to unveil his exact age, but revealed that his 60th birthday was only a few years away. "I still need some time to let it all sink in," Elvord commented. He receives $7 million after taxes as he chose the lump sum option. The jackpot money enables Elvord to get health insurance and to buy a house in Texas.
For the good of Wisconsin's economy
The Wisconsin Lottery made its debut back in 1988. Since then, the total revenue has grown to over $9.3 billion. The lottery organization claims that at least 95% of its revenues has gone back to Wisconsin's economy. Customers can choose from
lotto
games, scratch games and pulltab games.