Lottery winner vanished due to legal battle
25-01-2011
Lottery winner Holly Lahti is facing a legal battle with her estranged husband. At first, it seemed a wonderful story when the single mother hit the Mega Millions jackpot. On January 4, Lahti won the jackpot that changed her life completely.
Lottery winner
Josh Lahti, her ex-hubby, assaulted her in 2003. Holly Lahti has disappeared as her ex-husband is claiming a chunk of the
Mega Millions jackpot
. Josh Lahti was interviewed by the Associated Press last week. He stated: "That's amazing! The jackpot money solves all my financial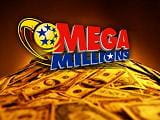 problems."
Legal battle
His claim could be successful, according to legal authorities. The couple failed to divorce officially, which is essential in the financial settlement. For that reason, Josh Lahti could claim successfully a portion of her fortune.
Mug shot
Holly Lahti has not made any comments after winning the Mega Millions jackpot. A mug shot of the single mother appeared in the media, which shows her wounded face. The photo dates from 2003 when the couple had an intimate partner violence.