Jackpot Joy dishes out €21.495 jackpot
29-03-2011
The Deal or No Deal slot game at Jackpot Joy has paid out a €21.495 cash prize. 'Martyn S' won the jackpot on the television show based slot game. Deal or No Deal is the game that dished out the largest cash prize in the history of Jackpot Joy. The lucky player in question took home €1.63 million.
Online bingo
"Jackpot Joy once again proves to be an extremely rewarding online bingo site. The online gaming repertoire is packed with an impressive variety of online bingo titles. In addition, Jackpot Joy offers many other games including casino games, scratch card games, instant win games, and many more," a Jackpot Joy spokesperson stated.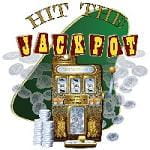 Slot game
Deal or No Deal comes with 3 bonus rounds. The scratch card bonus game is loaded with a top prize of €11.386. Deal or No Deal also features three cash games with wagers from as low as €1,14.
Jackpot winner
"It remains unclear how 'Martyn S' will spend his
jackpot
money. One thing is for sure: every triumphing player at Jackpot Joy has been extremely excited. They all are perfectly capable of finding ways to enjoy their winnings," the spokesperson added.