Jackpot despite casino ban
15-01-2011
The management of the Sky City Casino has decided to award a banned player his
jackpot of €34.979
. Sothea Sinn (28) hit the jackpot while playing a
Caribbean Stud
poker game. However, the management rejected the jackpot win as Sinn had self-excluded him in 2004. At first it seemed a bad idea to award him the jackpot.
Jackpot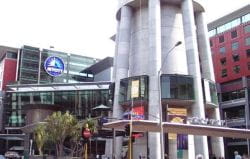 The gambler from Wellington won the cash prize after
playing 22 hours
in the gambling establishment without being detected by casino employees. He should have consulted the casino management before re-entering the Sky City Casino. Nevertheless, the Department of Internal Affairs stated that Sinn did not convene the Gambling Act. The casino decided to award him the cash prize with a view to the integrity of gambling.
Sky City Casino
As a
problem
gambler he banned himself from the Sky City Casino in 2004. Sinn did not undertake six sessions of counseling before re-entering the casino. After the casino staff noticed him, the casino's main concern was to control a harm prevention matter. The jackpot money was redeposited to the prize pot and another player hit the jackpot the following day.