Injured employee misses out on share of $99 million jackpot
08-09-2011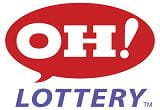 Edward Hairston from Youngstown (Ohio) is convinced that he should receive a share of the lottery jackpot won by his colleagues. The Kraftmaid workers scooped a lottery cash prize of $99 million on August 5. They bought the lucky ticket at a gas station in Jefferson.
Back injury
The 39-year-old employee at Kraftmaid participated in the lottery pool for almost ten years. Hairston suffered a back injury and wasn't able to work from June through August. For that reason, he didn't take part in the lottery pool during that period.
Kraftmaid lottery pool
"It wasn't necessary to stop playing into the pool as he possibly had contact with one of his co-workers. So he should have given the money to one of his colleagues in order to continue playing in the lottery," according to one of the customers at the gas station.
Own fault
"I think he has only got his self to blame. If you take part in a lottery pool you have to pay your share. He failed to pay his contribution so I think he isn't entitled to a share of the
lottery
jackpot," a lottery participant stated.