Government employees win $319 million jackpot
29-03-2011
The New York Post revealed that 7 New York state government employees have won a $319 million
jackpot
. They have scooped last week's Mega Millions jackpot. The IT employees had created a lottery syndicate to buy Quick Pick tickets. They purchased the fortunate ticket at Coulson's News Center.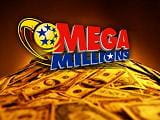 Jackpot
A New York Lottery spokesperson revealed that the lucky players still need to claim their jackpot. However, the government employees have 12 months to come forward to claim their prize. The information technology employees have the option to receive payments over 25 years. Another option is a lump-sum payment of $202.9 million before taxes.
Government employees
"The seven jackpot winners can be described as middle-
class
people. I'm extremely happy that they have won such a life changing cash prize," according to Emanuel Biondi, speaking on behalf of the state Public Employees Federation.