Carolina Cash 5 ticket awards jackpot worth $91,855
21-03-2012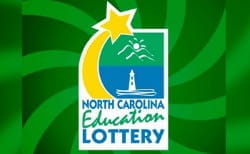 The NC Education Lottery has announced that Brenda Fullwood from Bolivia, Brunswick County nabbed a jackpot of $91,855. All five numbers on the fortunate ticket matched up in the drawing on March 19. It is the 2th Cash 5 jackpot in the small town of Bolivia.
$35.5 million in prizes
Fullwood has become the 8th Brunswick County resident who scooped a Cash 5
jackpot
. Previously, residents from Southport, Navassa, Leland, Shallotte and Calabash got lucky in the Carolina Cash 5 lottery game. After the lottery game made its debut in June 2011, Brunswick County residents have won over $35.5 million in prizes.
Educational purposes
The North Carolina Education Lottery offers players an extensive portfolio of games. Players can choose from Carolina Pick 3, Carolina Pick 4, Carolina Cash 5, Mega Millions, and
Powerball
. Additionally, the NC Education Lottery repertoire features an impressive variety of scratch-offs. One hundred percent of the net profits goes to educational purposes.