Campbell River resident takes home $36 million jackpot
23-05-2011
A steel worker from Campbell River has claimed his Lotto Max jackpot. The lucky winner, David Rennie, cashed $35,738,798 after Friday's draw. "I submitted my ticket, and the shop worker told me that I had won the jackpot. Suddenly there was music and from that moment it all seemed quite surreal."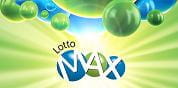 Campbell River resident
Rennie will leave the steel company when he receives the jackpot money. "I told the steel company that I would not resign. First I need to be sure that the money is in my bank account. After receiving the money I will resign," Rennie stated.
Hockey match
He plans to enjoy the quiet life and he will be visiting a hockey match in Vancouver. "I will buy five tickets for the hockey game in Vancouver. I can finally afford it after winning $36 million."
Lottery jackpot
The steel worker purchased the lucky ticket at a Chevron Town Pantry in Campbell River. Rennie is a regular lotto player as he purchases a lotto ticket every week. His devotion has rewarded him a massive
jackpot
.