Australian keno players cash $1.3 million
27-03-2012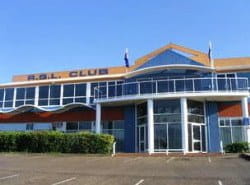 A company owner from Bega has won $1.3 million in cash courtesy of a keno game. The business man and his spouse celebrated the triumph at the Merimbula RSL Club. The life-changing jackpot followed after they matched all 10 numbers last weekend. The lucky winner will continue to work despite his staggering win. As a business owner he can't let down his staff or clients.
More keno next weekend
His spouse wasn't able to sleep the night after winning the massive cash prize. "The jackpot win caused a shock, a surrealistic experience. We enjoy our work and we will continue our business activities," she commented. The
couple
will return to the Merimbula-based club to enjoy their favorite lotto game next weekend.
Something for everyone
The Merimbula RSL Club offers something for everyone. Visitors enjoy free entertainment, bingo and drawings 3 times a week. On top of all that, the Coral Sea restaurant treats visitors to the best meals in Merimbula. Every Tuesday you can enjoy free bingo, while there are cash bingo games on Thursday. Three big screens invite you to watch all the big
sports events
on Saturday.