Video gambling venues in North Carolina busted
27-03-2013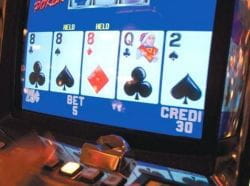 In late 2012, the Supreme Court struck down a North Carolina law making it illegal to operate video gambling machines. While most of the approximately 68 sweepstakes parlors went out of business, Fayetteville Police have smashed three video gambling establishments that were still in operation.
Illegal status
Police officers seized all gambling related items, and citations were issued to the gamblers inside the parlors. "We have done everything in our power to act in accordance with the new legislation. Obviously we don't want to provoke nobody. People are aware of the fact that
video gambling machines are illegal
," a police spokesperson commented.
Gambling establishments raided
"I used to play the exciting games inside this gambling parlor. I have won up to $40 on several occasions," one of the disappointed gamblers said. Additionally, Hope Mills authorities seized several gambling machines that were found inside three local gaming parlors. Despite all good intentions, it seems like fighting a losing battle as people simply like to play games. Especially video gambling has become hugely popular.