Twenty-four unlicensed gambling machines found in Arizona
17-05-2013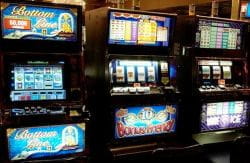 Officers with the Arizona Department of Gaming have raided multiple locations in Phoenix and Tucson. They have impounded about twenty-four unlicensed slot machines, which were discovered at various businesses.
Anonymous call
Besides the
illegal gambling machines
, officers recovered a
sum of $16,000 and valuables worth $144,000
. The Arizona Department of Gaming initiated the probe after an unnamed citizen informed them of the underground gambling activities inside the businesses.
Incentive to lure gamblers
The Arizona Legislature prohibits gaming operators from offering incentives in order to get people to play for money. Undercover officers determined how the gaming machines awarded incentives, including flat screen televisions, gift cards and tablets. Nobody has yet been detained. A spokesperson for the Arizona Department of Gaming added that the probe into illegal gambling would continue.