Raid on online gambling rings in Kuala Lumpur
11-05-2010
The Malaysian police has busted an
online gambling network
in Malaysia's capital Kuala Lumpur. Five women in their twenties have been arrested, according to The Star, Malaysia's leading newspaper. The Malaysian women have been arrested in a residence near an industrial area.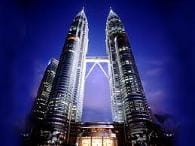 Raid on online gambling rings
Police officials successfully conducted the raid. This was the result of a two-week surveillance after complaints by the community. Officers declared that monthly gambling activities at the illegal gambling ring valued up to €522.648. The police did not revealed more information.
Malaysian police
Officers raided the apartment at approximately 6.40 p.m., according to superintendent Maszley Minhad. The apartment was observed by closed-circuit television cameras. The police confiscated four computers, six facsimile machines, five mobiles and money.