Problem gambler snatched iPhone from 20-month-old girl
05-04-2013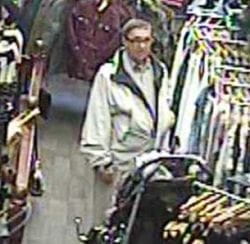 A gambling addict snatched an iPhone from a baby as he felt the pressure from loan sharks. The 72-year-old pathological gambler stole the smart phone worth approximately £600 from Luella Hinnigan. Her mother was too busy shopping to notice the
stealing problem gambler
.
iPhone to entertain baby
Video surveillance cameras captured the incident that took place at an Ormskirk-based clothing store. Ms Hinnigan had given the iPhone to her 20-month-old baby to watch a children's television show. Luella started crying after Fletcher had stolen the iPhone. Her mother assumed that Luella had dropped the device, but security cam videos unveiled the stealing man.
Backslider
Kenneth Fletcher has been sentenced to a 42-week jail term for a number of similar crimes. The Liverpool resident also robbed defenseless people, including seniors. The judge sent Fletcher straight to jail due to his extensive criminal record. Additionally, the 72-year-old is considered a backslider.