Online bingo addict stole £120,000 from elderly relative
28-04-2013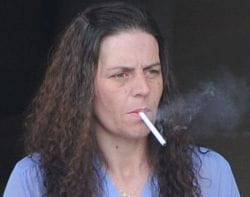 A Scottish gambling addict blew a large portion of the money she stole from an elderly relative. Karen Moore
stole £120,000
to finance her online gambling addiction. "It hadn't dawned on me that I had gambled away so much cash until I had become addicted to
online bingo
. When my gambling problem became clear, I admitted everything to the police," Moore commented.
Misuse of responsibility
Moore even gambled away a whopping £10,400 during one single online bingo session. The Cumnock resident was granted access to her uncle's savings account after he moved to a care home for older Jewish people. For that reason, Moore was able to steal £119,678.44 from Francisco Barerra's saving account.
£50,000 unpaid
The embezzlement came to light when social workers discovered late payments worth £10,000. Barerra passed away before Moore appeared in court. The 84-year-old Barerra considered Moore as one of his children. For that reason, he was very disappointed when he heard about the embezzlement. Moore has repaid almost £70,000 of the stolen cash, which means she still needs to refund about £50,000.