Mecca Bingo rewards creative job seeker
31-07-2011
A jobless man has been offered a job at Mecca Bingo after he used posters to find work. Daniel Bird was fed up with all the rejections he got and started using posters to find a job. A local bingo hall has rewarded his creative initiative.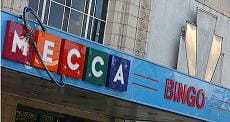 Creative job seeker
Bird revealed that he had received around 300 rejections, which had made him desperate. The 20-year-old decided it was time to use a distinctive way to find a job. He started to distribute posters, which included his picture, phone number and e-mail address.
Mecca Bingo job offer
A couple of days after he put up the posters, the local bingo hall invited him for a job interview. "The Mecca Bingo supervisor called me for a job interview. He appreciated my creative initiative to find work. At the end of the interview, he offered me a job at the
bingo
hall. I'm extremely pleased with this reward," Bird commented.