Italian gambling market continues to grow
14-03-2012
The Italian gambling market has grown again in 2011 despite economic problems. "We have seen further success in 2011," according to Massimo Ruta, Codere Group country manager Italy. The Spanish gambling group saw its Italian gambling revenues rise to €224.2 million in 2011, which reflects an increase of 63.2%.
Inborn fascination with gambling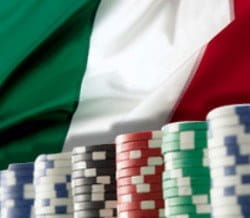 "Many customers are facing harsh times, but Italians have an inborn fascination with gambling. It's part of their culture," Ruta commented. The Italian gambling market is one of the world's largest. Italians spent €79.9 billion on gambling in 2011, in comparison to €61.4 billion in the previous year.
Massive tax revenues
Italian gambling resulted in tax revenues worth €9.2 billion last year. Market watchers believe that this number could increase this year, after the Italian government doubled the tax rates on slot-machine revenues.
Gambling to escape problems
However, there are also worries about the rate of problem gambling. "People tend to gamble more in times of crisis in an attempt to improve their situation," said Matteo Iori, director of a catholic
compulsive gambling
center. Iori estimates that around 800,000 adults in Italy can be viewed as compulsive gamblers.