Increasing number of Australian high school gamblers
10-02-2012
Gambling is becoming increasingly popular among Australian children. "Unfortunately, the number of teenage gamblers is rising, particularly among high school students. Those age groups are vulnerable to addictions," according to psychologist Sue Miller, who heads up the Sunshine Coast region of Relationships Australia.
Potential problem gamblers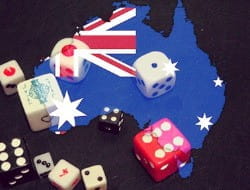 There are not many surveys on gambling among Australian adolescents. However, several studies demonstrate that 50% of youngsters have gambled at least once in their lives. In addition, 15% of gambling teenagers could develop a problem with gambling. Online gambling isn't prominent, but is growing rapidly.
Online gambling among youth
Another study for the Department of Families, Housing, Community Services and Indigenous Affairs (FaHCSIA) focused on the consequences of online gambling for adolescents. That study shows that internet gambling among under-aged people has grown. The same goes for its potential to cause an addiction. Approximately 85% of Australian youngsters have gambled online at least once in their lives, the study shows. Between 10% and 15% of gambling adolescents could develop a gambling addiction, according to the study.
Gambling extremely popular
The most common types of gambling are regulated in Australia. Gambling is extremely popular Down Under, with Aussies spending more on gambling than on other leisure activities. There are over 400
horse racing tracks
and gambling parlors in Australia. The world famous Crown Casino and Star City Casino are based in Sydney.