Gambling addicted priest sentenced to 3 years in jail
21-01-2012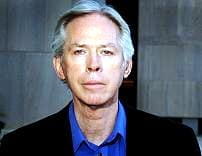 The St Elizabeth Ann Seton Church community in Las Vegas has been deceived by their spiritual leader. Parish priest Kevin McAuliffe used money from the church ($650,000) to gamble at casinos. The gambling
addicted
priest has been sentenced to three years in jail.
Church devoted
McAuliffe's lawyer, Margaret Stanish, stated that her client dedicated his life to the St Elizabeth Ann Seton Church. His commitment to the church began in his youth when he assisted nuns. Stanish also revealed that McAuliffe suffers from social anxiety attacks, in addition to depressions.
Forgiveness
Many members of the church community were present at the court room to support their spiritual leader. "Everybody is disappointed, but at the same time his devotion to the church is priceless. At the end of the day, all his good work for the congregation overshadows the committed errors," one of the parishioners commented.