Ex-city administrator steals $30,000 for gambling
30-06-2011
A former Brentwood city administrator admitted in court that he stole money from the municipality. He used the money to gamble at an East St. Louis-based casino. Christopher A. Seemayer used a municipality credit card at the Casino Queen. His attorneys stated that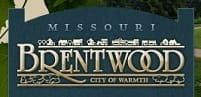 the former city administrator tried to repay the missing money by transferring money from his bank account.
Ex-city administrator
Brentwood mayor Pat Kelly said: "Seemayer only stated that he felt sorry for his deeds." Kelly temporarily relieved Seemayer of his responsibilities. A few days later, Seemayer decided to resign.
Compulsive gambling
His lawyers stated that Seemayer will restitute the missing money on the day of his sentence. The ex-city administrator could be sentenced to a maximum prison sentence of one year. Seemayer declared that he had been treated for his
compulsive gambling
behavior.