Croupier performs heroic deed
15-03-2011
A gambler at Raynham Park
Poker
and Gaming Room has been saved by a croupier. The local man was having a heart attack. He was extremely lucky as the croupier knew cardiopulmonary resuscitation (CPR).
Raynham Park Poker and Gaming Room
Steve Parigian started working at Raynham Park Poker and Gaming Room that day. He noticed that the man was having a heart attack. Parigian and two of his colleagues immediately started performing CPR. "He turned pale and he was losing consciousness. It didn't look very well,"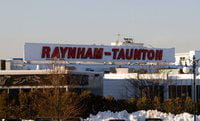 Parigian commented.
Heroic deed
First aid personnel came on the scene shortly after the CPR procedure. They stated that Parigian's CPR procedure saved the man's life. One of them commented: "He was clinical death when we arrived but the CPR procedure saved his blood circulation."
Croupier
The
brave
card dealer remained modest and wants to become a fireman, ambulance technician or policeman. "It was an impulsive reaction as he was clearly suffering a heart attack," Parigian added.